Innovative Recycling Kiosks

Use our AI-integrated compact kiosks to safely deposit plastic waste bottles.

Eco-friendly Mining System

Mine crypto rewards of PTH mainnet coin through our eco-friendly system.

On the go mobile app

Track your PTH mainnet coin earnings from wherever you are on our mobile app.

Buy vouchers and goodies

Store PTH coins in the app and buy vouchers/ goodies using your PTH coins.
Where Does The Plastic Go?
The Plastichero project collects plastic waste through our kiosks and pyrolyzes it into crude oil and flakes/pellets. These wastes are processed and used as raw materials for petrochemical products.
Purchase Nodes and Earn PTH Coin!
Plastichero offers 10,000 nodes for purchase where you can mine PTH coins daily!
All nodes will collectively mine 3,000,000 PTH coins daily.

Every node you own will reward you with PTH coins on a daily basis.

We will burn PTH coins regularly to prevent inflation and preserve the coin's value.
Collect Plastic,
Mine Coins
Let us reward you for your efforts. With the Plastichero Project, you can earn PTH coins for saving the planet.
Mine unlimited PTH mainnet coins!.

Bridge your PTH mainnet coins for PTH-ERC20 tokens (1PTH:1PTH-ERC20).
Mined PTH Distribution
Distribution for the 360 PTH coins mined per day will be as follows:
300 PTH of the PTH mined per day by each node will be distributed to the node owner and the remaining 60 PTH will be used by Plastichero.

10% from node owner's mined PTH will be made to automatic charity (30 PTH per day). I.e, node owners will receive a maximum of 270 PTH per day through mining.

10.83% from Plastichero's 60 PTH will go to Plastichero's operational expenses, 4.17% to Plastichero technology development, and 1.67% to Plastichero referrals program.
Mined PTH Calculations
The below are the detailed calculations for the mined PTH distribution:
If only a single node has been distributed in total, that single distributed node will mine all 3,600,000 PTH coins.

If two nodes have been distributed in total, those two distributed nodes will mine 1,800,000 PTH coins each for a total of 3,600,000 PTH coins.

However, if all 10,000 nodes are distributed, no PTH coins will need to be burned as each node will automatically mine 360 PTH coins to reward each miner.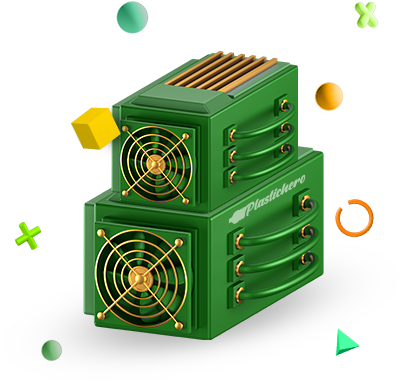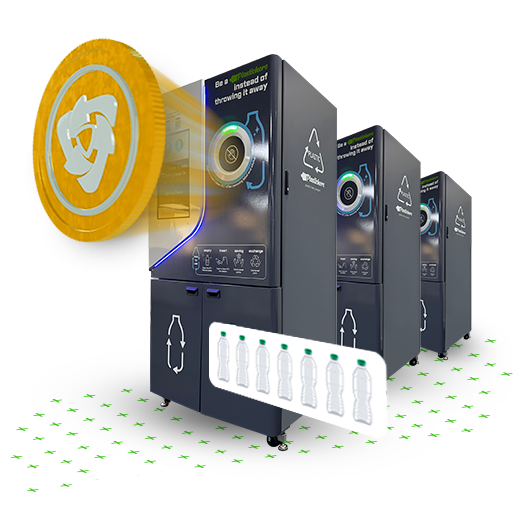 Plastichero AI Robot Mining for PTH coin and Points
Kiosk owners will have the leverage to receive a significant number of coins from the time of installation.
Make The Best of Your Rewards with Our Mobile App
Access our mobile application to utilize your mined mainnet coins the smart way.
Use the mobile app to easily store your mined PTH mainnet coins and PTH-ERC20 tokens.
Purchase gift certificates and special products affiliated with exchanged coins for you or your loved ones via the application.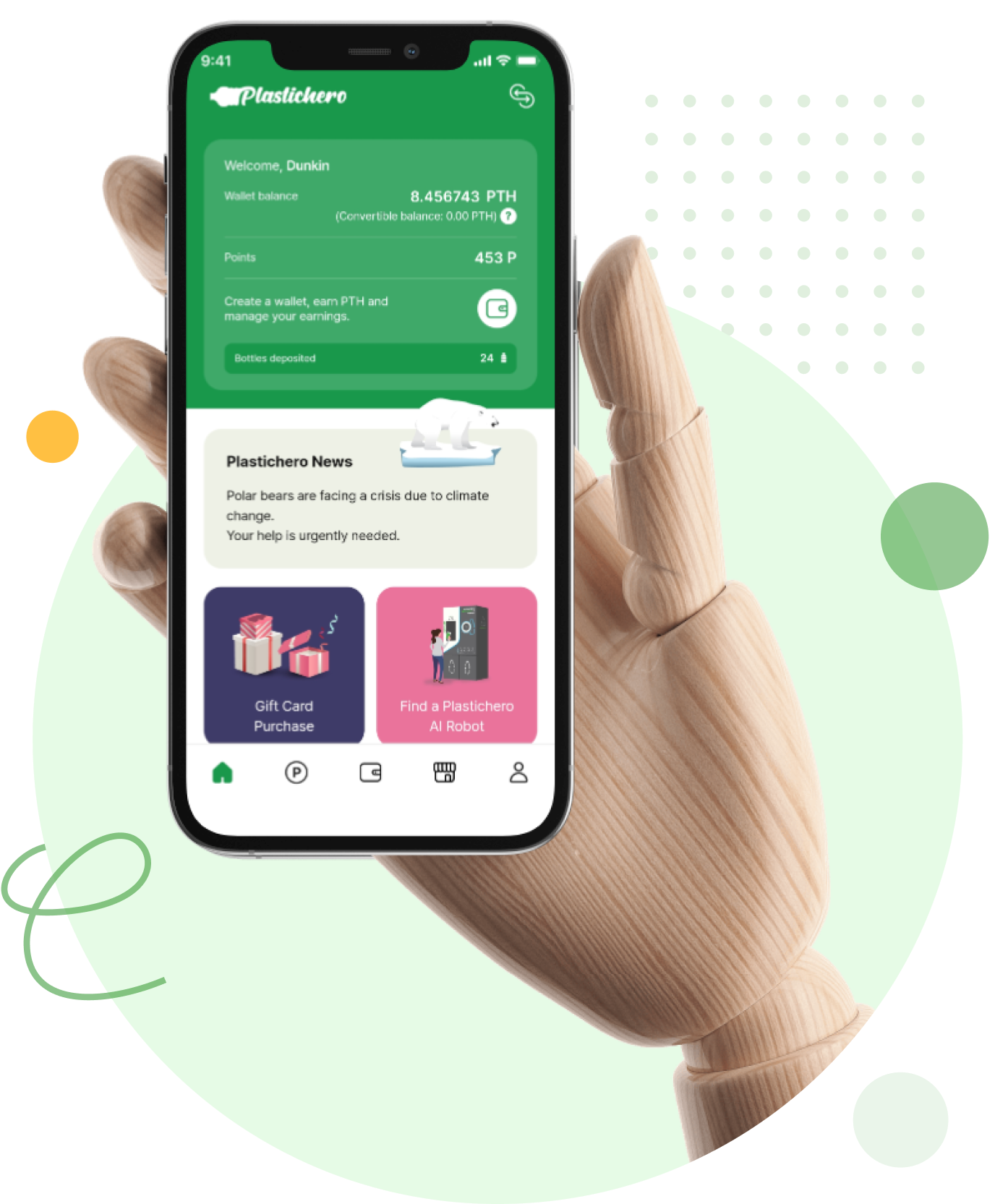 Plastichero Investors & Partners
These partnerships and investments enable us to deliver the best experience to our users.
View Partners